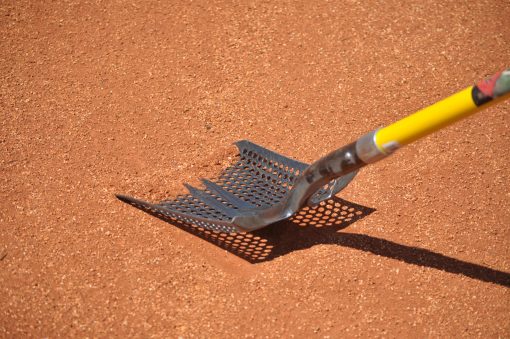 Toolite Sifting Shovel
Perfect tool for sifting and removing debris when top-dressing athletic fields.
Sifts debris from sand and all types of soil.
Great for screening/sifting rocks and unwanted materials outof your infield mix, mound clay or conditioner that accumulates while dragging.
Allows the conditioner/topdressing material to be saved while removing rocks, hard clay or grass.
48″ Fiberglass, #2 Square head.