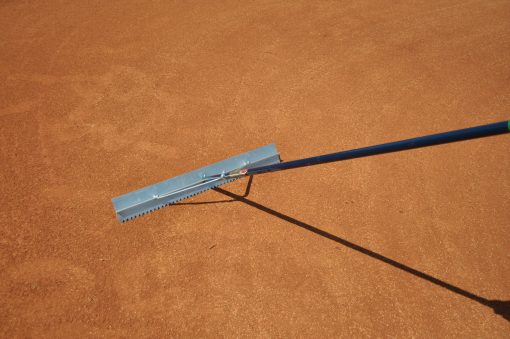 Scarifier Lute Rake
The fine serrated teeth on this rake break up hardened surface materials, while the extended grading edge smooths and levels, while spreading material.
Excellent for baseball and softball fields.
Comes with a 66″ powder coated aluminum handle and our superior bolted through wrap around bracing.
Standard 36″ Wide. Other sizes available upon request.